CareConnext is the brain child of a collaborative, multidisciplinary team of nurses who geek out creating innovative, evidence-based methods for improving patient care. But we are also nurses who understand business. That's why the interventions we develop improve outcomes while generating new sources of revenue.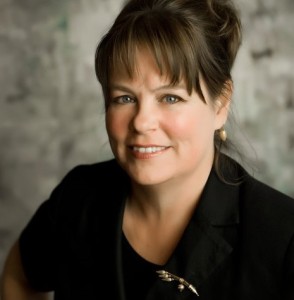 Elizabeth Blanchard Hills, BSN, MSJ
President
Blanchard Hills has a master's degree in journalism from Northwestern University, and graduated cum laude with a BSN in August 2010. Before graduating from nursing school, Blanchard Hills worked as a television healthcare reporter and public speaker. She also founded an early stage direct marketing company which created and marketed educational products for families with children diagnosed with ADHD. Based on the success of its initial test marketing using nationally placed radio commercials, the company attracted early-stage investment by an angel investor and a commercial lender; it was ultimately acquired by a direct marketing company.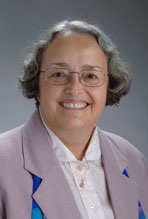 Carol E. Smith, BSN, PhD, FAAN
Scientific Advisor
Dr. Smith is a scholar and faculty member at the University of Kansas Medical Center, with a nationwide reputation for producing scholarly, evidence-based research on lowering the costs of and improving outcomes for patients with chronic, debilitating illnesses. Under Dr. Smith's leadership, CareConnext grew from being a series of videos tested in a small pilot study to a scientifically validated instrument embedded in a multi-year, nurse-led quality improvement initiative that improved a range of outcomes for Heart Failure patients, including fewer hospitalizations.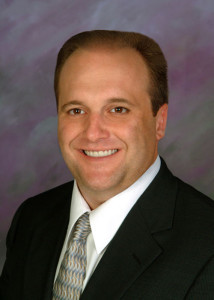 Shane A. Hills, PMP, CTP
Interim Vice-President, Technology
Shane A. Hills, PMP®, has served as the technology manager on more than a dozen high-profile IT projects in Fortune 100 companies. His perspective is informed by 25+ years of consulting and management experience in environments such as Xerox, Sprint, Hallmark, Southern California Gas Company, H&R Block, DST, BAE Systems and the US Department of Agriculture. Shane is also a Certified Turnaround Professional (CTP), a designation granted by the Turnaround Management Association and held by fewer than 500 top-tier consultants in the United States.
Semifinalist 2013 Robert Wood Johnson Foundation's Care about Your Care video contest. The contest was designed to seek innovative solutions for excessive hospital readmissions.
Winner 2012 Overland Park Regional Medical Center's Innovator's Award. Overland Park Regional Medical Center is an HCA hospital.
Winner R01 HL085397 Smith (PI) 07/01/2006–06/30/2012, a National Institutes of Health $3.2m grant

HF Clinic Appointments: Self-Management & Care of Heart Failure

Major goals: Test the magnitude of effects of group clinic appointments on the primary composite endpoint of Heart Failure re-hospitalizations or death and secondary endpoints of functional health status, quality of life and use of and costs of their health care services.

Winner SBIR grant #1R43AG017007-01 Blanchard (PI), a $140,000 National Institutes of Health grant

Lowering the Cost of Congestive Heart Failure
Smith CE, Piamjariyakul U, Wick JA, Spertus JA, Russell C, Dalton KM, Elyachar A, Vacek JL, Reeder KM, Nazir N, Ellerbeck EF. Multidisciplinary group clinic appointments: The Self-Management and Care of Heart Failure (SMAC-HF) Trial. Circulation: Heart Failure. 2014; 7:pp.888–894.
McCann, J., Blanchard Hills, E., Zauszniewski, J., Smith, Carol E., Farran, Carol J., Wilkie, Dianna J., Creative Partnerships for Funding Nursing Research. Western Journal of Nursing Research. 2011 Feb: 33(1) 79-105.
Smith, Carol E., Koehler, Julie, Moore, Janice, Blanchard, E., Ellerbeck, E., Testing Videotape Education for Heart Failure Clinical Nursing Research. May 2005; vol.14,2:pp.191-205.